Copyright
®/© 2014-2023 WGBH Educational Foundation
Conditions of Use
PLEASE READ THESE TERMS OF USE CAREFULLY BEFORE USING THIS SITE. By using this site, you signify your assent to these terms of use. If you do not agree to these terms of use, please do not use the site.
Restrictions on Use of Materials
This First 8 Studios® at GBH website is owned and operated by GBH Kids. No material from this site or any website owned, operated, licensed or controlled by WGBH Educational Foundation may be copied, reproduced, republished, uploaded, posted, transmitted, or distributed in any way, except that you may download one copy of the materials on any single computer for your personal, non-commercial home use only, or for use in educational classroom settings, provided you keep intact all copyright and other proprietary notices. Modification of the materials or use of the materials for any other purpose is a violation of WGBH Educational Foundation's copyright and other proprietary rights. For purposes of this Agreement, the use of any material on any other website or networked computer environment is prohibited. First 8 Studios at WGBH, Gracie & Friends®, and Nico & Nor®, and all composite First 8 Studios at WGBH, Gracie & Friends, and Nico & Nor marks contained herein are trademarks or registered trademarks of the WGBH Educational Foundation. All other trademarks, servicemarks, and trade names are proprietary to WGBH Educational Foundation or the owners of such trademarks, servicemarks, or trade names.
Early Math with Gracie & Friends and Early Science with Nico & Nor and the characters and related indicia are trademarks and copyrights of WGBH Educational Foundation. The First 8 Studios at WGBH website was produced by GBH Kids. ®/© 2014-2023 WGBH Educational Foundation. All Rights Reserved.
Education Development Center, Inc. is the developer and owner of all DCA Investigations intellectual property rights, including without limitation, copyrights and other rights associated with works of authorship in the Investigations, used cooperatively under license by WGBH Educational Foundation.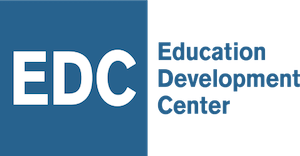 This website includes materials based upon work supported by the National Science Foundation under Grant No. DRL-1119118, Grant No. DRL-1316550, Grant No. DRL-1813280, and Grant No. DRL-1933698. This website's contents, including any opinions, findings, and conclusions or recommendations expressed in its materials are those of the author(s) and do not necessarily reflect the views of the National Science Foundation. Additional funding support generously provided by the Heising-Simons Foundation.