In Jungle Gym, children place a specific number of stickers onto a robot's belly. Then, children dangle robots from the jungle gym by connecting robots that have the same number of dots on their bellies. Jungle Gym helps children develop number sense and prepares them for mental math by focusing on subtizing, a critical and often ignored early math concept. It's knowing "how many" without having to count.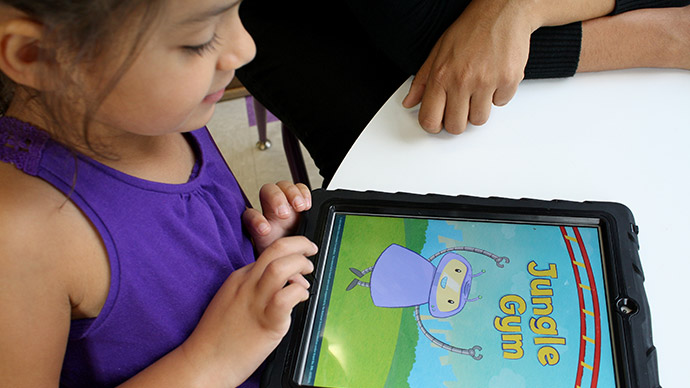 Jungle Gym is part of the four-game subitizing suite from Early Math with Gracie & Friends, a first-of-its-kind mobile app brand based in early learning sciences, rigorously researched and developed specifically for preschool classroom use. A randomized control trial demonstrated significant learning gains in children who used the Early Math with Gracie & Friends apps.
Early Math with Gracie & Friends is not just apps! Our research shows the importance of engaging learners in hands-on, non-digital play in the classroom and at home. In fact, for every Gracie & Friends app, we have created and researched around five hands-on activities! Find the entire curriculum in the digital Teacher's Guide and explore activities for home in the Family Fun guide.